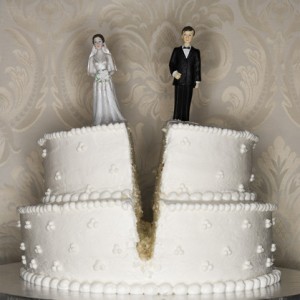 In re Marriage of Larson v. Calhoun, No. 69833-8-1 (Nov. 25, 2013)
Before Larson and Calhoun were married, Larson acquired an equity interest in Microsoft and held it principally as his separate property.  The marital community exercised some Microsoft stock options during the marriage, which Larson treated as a community asset.
After a trial, the court awarded Calhoun community assets worth approximately $139 million and more than $40 million of Larson's separate property.  Larson retained separate assets worth approximately $357 million.
On appeal, Larson challenged the court's authority to award $40 million of his separate property when Calhoun could have been amply provided for from the community estate alone.  Division One found no such restrictions in Washington law.  Although the Supreme Court used that language in Holm v. Holm, 27 Wn.2d 456, 178 P.2d 725 (1947), it did not to create a new standard, but described the circumstances of that case.
It is well established that in a dissolution, all property is before the court for a just and equitable distribution.  RCW 26.09.080; Farmer v. Farmer, 172 Wn.2d 616, 625,259 P.3d 256 (2011). To determine what is equitable, the court must consider (1) the nature and extent of the community property, (2) the nature and extent of the separate property, (3) the duration of the marriage, and (4) the economic circumstances of each spouse at the time the property distribution is to become effective, but it not limited to these factors. RCW 26.09.080.  The court does not apply an equation, but fairness principles based on the totality of the circumstances[1] and it does not necessarily have to be equal[2].
The trial court is in the best position to decide issues of fairness[3], so it will be reversed only for manifest abuse of discretion[4].  In fact, in Konzen v. Konzen, 103 Wn.2d 470, 478, 693 P.2d 97 (1985), the Supreme Court held that no particular factor, such as the character of the property, should be singled out or given greater weight as a matter of law. The character of the property is a relevant factor, but is not controlling.
The trial court recognized Calhoun's intangible contributions to the marital community and found that the award helped ensure Calhoun's short and long term financial security.  Because the trial court provided ample, tenable justifications for its decision it did not abuse its discretion.
In conclusion, Division One reiterated that division of property is done on a case by case basis.  There is no per se rule and no one factor is given more weight.  The court does not have to give separate property to the nonowning spouse, but is certainly not prohibited from doing so.  According to Division One, there is no limitation on an award of  separate property in a dissolution as long as the trial court can justify doing so.
---