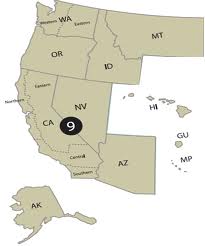 Anders v. California, 386 U.S. 738, 744 (1967) specified how appointed criminal counsel should proceed when he determines a client's appeal is "wholly frivolous."  386 U.S. at 744.  Under those circumstances counsel should advise the court, request permission to withdraw, and submit a brief referring to anything in the record that might arguably support the appeal.  Anders, 386 U.S. at 744.  There is no general constitutional right to counsel in collateral post conviction review proceedings."   Bonin v. Calderon, 77 F.3d 1155, 1159 (9th Cir. 1996).
For that reason, neither the Supreme Court nor the Ninth Circuit has previously considered whether filing an Anders brief in a §2254 habeas corpus appeal is permitted or required when appointed counsel uncovers no appealable issues.  Graves v. McEwen, No. 10-17203 (9th Cir. Sept. 24, 2013). The confusion about what is required comes from differing opinions among the circuits expressed through memorandum and unpublished opinions. Id.
Last week the Ninth Circuit definitively declared the use of the Anders procedure is  required, under Ninth Circuit Rules, as a condition to withdrawal of appointed counsel on the grounds no issues worthy of appeal exist.  Id.
Circuit Rule 4-1 applies to appeals in categories of cases listed in 18 U.S.C. §3006A and  section 3006A(a)(2)(B) provides for appointment of counsel when a petitioner is seeking habeas corpus relief under section 2254.  Circuit Rule 4-1(c)(6) specifically mentions Anders v. California and sets out the procedure for withdrawal of appointed counsel. This rule is important because, even though an applicant may have made a substantial showing of the denial of a constitutional right, the district judge or a panel of the Ninth Circuit did not have the benefit of briefing.  An Anders brief protects the petitioner because it keeps counsel from abandoning the appointment without carefully explaining why.  It also saves the court's time by parsing the potential issues certified for appeal.
So, when in the Ninth Circuit, do as the Ninth Circuit says.